We offer a variety of services which include vaccines, boarding, grooming, bathing, digital x-rays, prescription diets,microchips, dental services, dermatology, ear problems, flea control, ultrasound. Surgeries include but are not limited to spays, neuters, lump removal, basic eye treatment. We also do emergency services during working hours without an appointment for special circumstances. In home pet euthanasia is also available to provide comfort and peace of mind to the families having to deal with this transition in the most comfortable and loving way.
We are devoted to providing the utmost care for your pet and at an affordable cost for the owner. Pet's who come into our hospital are taken care of as if one of our own and are always treated with kindness.
Great first time visit! Tammy at the front desk was very patient and kind. Dr Louka was very personable and explained the procedure my dog would be going through in details taking the time to listen and address my questions & concerns!
Excellent service from Dr Louka and staff once again . They saved my female pit bulls life who was seriously injured. Thank goodness I'm able to take my loved ones to a place were they receive the upmost care for a very reasonable price . Thanks a million
Dr Louka is a very caring and thorough vet. His prices are reasonable and Tammy has worked for him for years. He doesn't suggest anything that your pet does't need and I have complete trust in his professionalism. I recommend him to my friends and family.
You Will Love Dr. Louka As Much As We Do.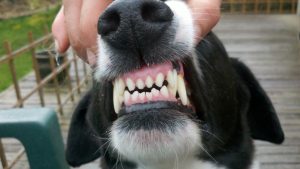 Taking care of your dog's dental health is just as important as regular exercise, having a good healthy diet, and making sure your dog has a regular check-up at the vets. In fact, caring for your dog's oral health is just as important as caring for your own teeth and gums. Many dog owners ask if
Read More »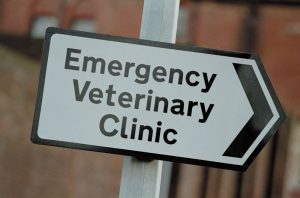 Emergency animal clinics can be expensive, and it's never fun getting up at 3 in the morning to rush your dog anymore for no reason. That's why it's important to know whether your dog's condition is a true emergency and really needs medical attention. To be quite honest, some conditions can wait until the next
Read More »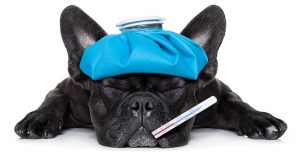 It's easy to tell if a human is sick: we cough, we wheeze, are constantly sniffing and we're likely very vocal about "catching a cold" or about "the sickness that's going around". However, dogs aren't able to talk about their condition, so how can we tell if they're sick? In this blog, we're going to
Read More »